Hunger in Washington State
Hundreds of thousands of people in Washington state face hunger and food insecurity every day. Hunger affects people in every community in our state, disproportionately impacting children, seniors, veterans, people with disabilities, working families and communities of color.
At Feeding Washington, we believe that geographic, racial and social inequities contribute to hunger and must be addressed in unison. Our approach is to bring together nonprofit partners, government agencies and elected officials to challenge systemic inequities and social injustice and develop long-term, sustainable strategies to ensure that everybody has enough food to eat.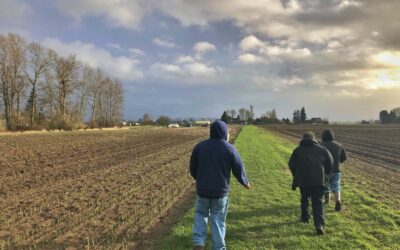 Summer has now ended and we have started the countdown to winter. What does this mean for the farmworker? Eber Rivera, our Food Access Specialist in Skagit and Whatcom Counties, has been meeting with local farmworkers and community organizations to learn how the...
EXPLORE FEEDING WASHINGTON
CONTACT FEEDING WASHINGTON
Sign up for email updates