Shipping fresh produce across the Northwest is always a primary goal of Feeding the Northwest. With a grant from Feeding America earlier this year, we have been able to target more fresh produce to Native Reservations in Washington, Idaho, Oregon, and Montana.
The past summer's draught and heat saw much of the western U.S. impacted by wildfires. As a result, many Native Reservations were directly affected including Fort Belknap Reservation in Montana. We worked with our partners at the Montana Food Bank Network and their agency, Day Eagle Hope Project in Harlem, MT to support the families needing food.
Day Eagle Hope Project's food pantry's resources were depleted during the summer as they provided over 200 meals a day to displaced families at their local communal feeding center. Additionally, they supported volunteer fire fighters, volunteers and other impacted community members with food.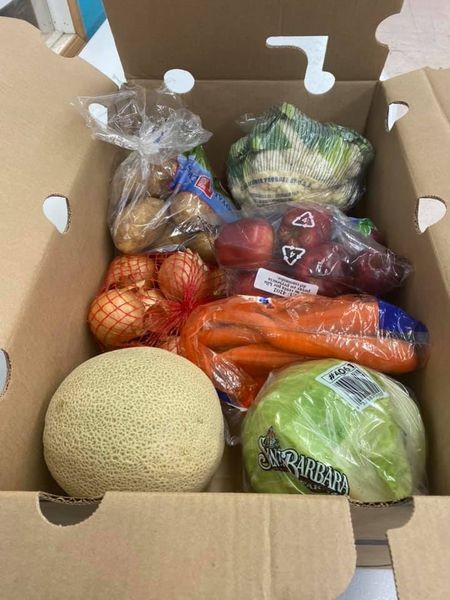 Feeding the Northwest shipped nearly 2,500 fresh produce boxes filled with a mix of fruits and vegetables to the Day Eagle Hope's facility. Their volunteers help distribute the much-needed produce to families throughout the area. Our shipment helped them meet the need during this time of crisis.
Similar shipments of fresh produce boxes were shipped to the Northern Cheyenne and Blackfeet Reservations over the course of this summer and fall supporting their communities needs for food and more fresh produce.