Understanding who is facing hunger is key to ending food insecurity in Washington. Feeding Washington provides the user-friendly Link2Feed software, along with technical assistance at no cost to our partners.
One of the great features of Link2Feed is the ability to integrate barcode scanning into the check in process. Some of the advantages of using barcodes are:
Fewer errors – By scanning a barcode the possibility of a data entry is error is significantly lower.
Efficient – Scanning a barcode is much faster than trying to type in a person's name.
Safety – Barcodes allow for limited social interaction and can be scanned through a window or plastic partition.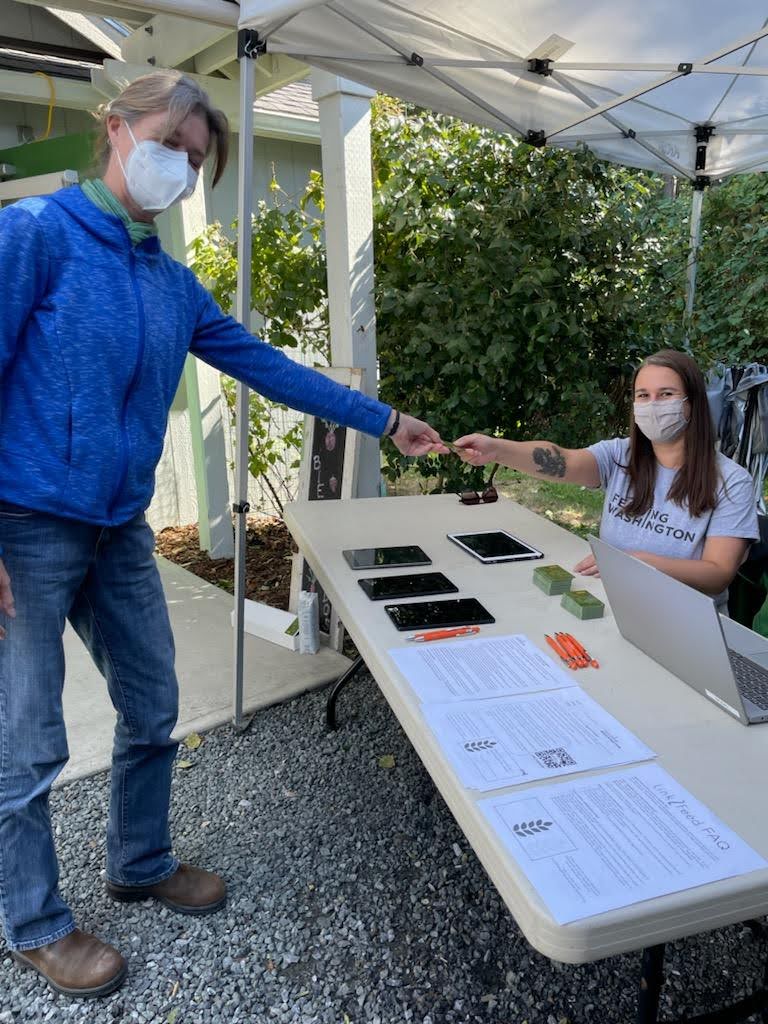 Tobey, at FamilyWorks in Seattle, says, "We LOVE the barcode feature here. It makes the check-in process quick and seamless, while also protecting clients' privacy. Checking in with a card makes the intake process feel more like checking in at your local gym or grocery store, instead of a food bank."
Out of the 11 agencies we currently work with who utilize Link2Feed, only four are providing barcodes to their clients. When asked if they would recommend the barcode feature to other agencies using Link2Feed, Amy at the Marysville Community Food Bank said, "Yes, just for the efficiency of it. Scan and go. It speeds up the time for the clients having to wait."
In addition to paying for the Link2Feed software, Feeding Washington covers the cost of the barcode cards themselves, allowing agencies to utilize this feature without having to worry about paying for the materials needed. And they come in a variety of colors!